Deducing the Debt Relief Option that will Best Suit Your Present Financial Condition
Job loss, weak economy, health issues, adjustable rate mortgages and living beyond your means are some of the top reasons many Americans find themselves deep in debt. If you're spending sleepless nights wondering about the overwhelmingly large amount of debt that you owe, you should immediately take some steps to eliminate the debt load and retain your peace of mind. Debt has the power of disrupting relationships and life in general.Obtaining debt relief is sometimes necessary to pull yourself out of all the issues that is created by debt.
Depending on your present financial situation, there's always a debt relief option available which is designed to cater to your fiscal needs.
But how would you know which debt relief option suits you the best? Check out the situations and the debt relief options in accordance with them.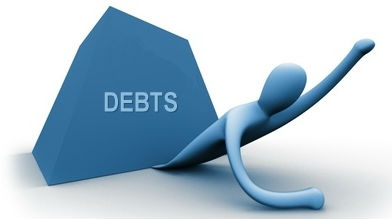 When you've started incurring debt but you're still not in the red
If you're someone who has started racking up debt but you're still not in the red, you might be desperately looking for a professional advisor. In such a situation, you may get help of a credit counseling agency where the expert credit counselor will assist you in getting out of debt. The counselor, after drawing a clear picture of your finances, will formulate a frugal budget and also teach you effective money management techniques. His aim will be to help you get out of debt on your own and avoid a bad hit on your credit score. So, when your financial situation is still manageable enough, you may get help of a credit counselor.
When you can take out another unsecured loan to pay off the existing debts
If you think that you're able to carry the load of yet another unsecured loan, you can take out a debt consolidation loan. This is an unsecured loan with drastically lower rates than what you are presently paying. The proceeds of the loan can be used to repay your creditors and once you're done, you can start repaying the new loan in easy and convenient monthly payments. Since you have already repaid your creditors, now you simply require making payments to a single creditor. You can let go of the mental stress when you have to make a single monthly payment instead of making multiple payments.
When you can pay off your debt if the balance is lowered
There are instances when the debtors can repay their debts if the balance is lowered. Neither a debt consolidation loan nor a credit counseling agency can help you lower the total outstanding balance that you owe your creditors. It is only through a credit card debt settlement company that you can waive off a certain portion of your debts and reduce the repayable amount. The debt settlement consultant will negotiate with your creditors on your behalf and convince them about a principal rate reduction. Once the creditors agree, you will require repaying the remaining balance either in a lump sum or in easy and affordable monthly payments.
When you can't repay your debts through any other means
When you are on the verge of becoming a broke and you won't be able to make any monthly payments, the last resort for you is Chapter 7 bankruptcy. Once you file bankruptcy petition, the court will order "automatic stay" during which no creditors and collectors can continue with their collection efforts. A bankruptcy trustee will be appointed by the court who will measure your assets and sell them off gradually to repay the money to your creditors. This certainly gives you a fresh new start but remains in your credit report for the next 10 years.
So, before you rush to make your choice on the debt relief options, you should determine and analyze your present financial situation. Unless you know your financial needs, you won't be able to make the right choice. Make an informed and measured decision and stay out of debt in the near future. To know more about debt relief options you may visit here.
Related articles