How to Find Your Real Estate Agent in Three Simple Steps
You need to find a good real estate agent, but you're not sure where to start. Unfortunately, unless you have a friend or family member in the business, it's not always easy to find a decent agent that will help you get what you want and need in a house.
Fortunately, with a little help from the Internet, it's also not that difficult to research potential candidates. It does take effort on your part, however, and most people give up before they ever find someone to work with.
Assuming your have the determination to follow through, here's how to find the perfect agent.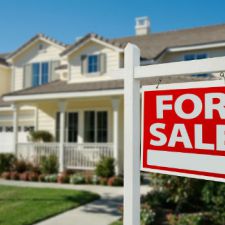 Locate Good Candidates
If you do know an agent from a family or friend, then use this as your starting point. If you don't know anyone, ask friends and family who they used when they purchased their home. Also, ask co-workers and neighbors if you happen to live in an area where homes are mixed with apartments.
As a last resort, you can scour the Internet for random leads. This is a hit-or-miss approach, but it will give you an idea of who's out there. You can also attend home-buying seminars presented by local realtors. These seminars will give you an opportunity to see the realtor in action, give you an idea of his or her personality, and will hopefully give you an idea of whether or not the person is a good fit for you.
Do a Background Check On Them
Even when you find a realtor, it doesn't mean that you should go with him. Do some due diligence. Type their name into the license status check box on your state's Commissioner of Real Estate (some states have a Department of Real Estate). This will tell you whether the realtor's license is active and whether there is a history of disciplinary action. Odds are, he's clean, but it never hurts to start here. It's the most obvious check you can do and, believe it or not, most people don't do it.
Call the realtor's office, and start asking questions. See what the customer service experience is like. Mention that you were referred, and by whom. Ask about the geographic areas where you're interested in buying and see whether the agent works in those areas. Ask how long the realtor has been in business.
Also, ask about how many homes the realtor sells in a year. Most average realtors sell around 4 to 6 homes a year. If your agent tells you he's sold 12 this year, he's either really good or a really good liar. Make an appointment for a face-to-face meeting with the realtor. If their office is in an inconvenient location for you, ask to meet somewhere else.
While you don't have to make an appointment with 15 different realtors, it's nice to meet with 5 to 10 of them to get an idea of personality types and what each one brings to the table.
Meet With Potential Agents
A good real estate agent sets an agenda for meetings, presents you with facts, and never tries to rush you into a decision. While you're there with the potential realtor, ask about how much of his business is referred business, how much business is working for buyers as versus sellers, ask about areas where the realtor works, and how long it usually takes for a new buyer to find their idea home. Then, ask if the realtor can suggest a mortgage broker.
Be careful on this last question. You might even ask about whether the agent gets a fee or referral commission for recommending a mortgage lender. If he says "yes" or gives you an answer which seems to indicate that he might, move onto another realtor. Not only is this practice illegal, it could represent a conflict between you and the realtor later on.
Related articles