How to Get an Early Pension Release
Getting an early pension release is not something to be taken lightly. It is a very important financial decision to make which will affect your retirement and your income throughout it.
For some people it does not make sense to take an early release, but for others it could be an ideal decision. It is very important that you understand all of the facts before coming to a decision.
Early pension release can be taken as a lump-sum.
Put simply, an early pension release allows a person to take either a lump-sum or income from their pension fund. It is only applicable to private or company pensions, not the state pension. The lump-sum can be up to 25% of the pension fund's value, or an annuity can be bought. This money will of course reduce your pension in later life, so it is certainly not for everyone, especially if the full 25% is taken.
If you do decide to take some form of early pension release, you can continue working and paying into the fund until you retire, so it is worth taking this into account when making any decisions. You may well be able to do without a small portion of your overall fund.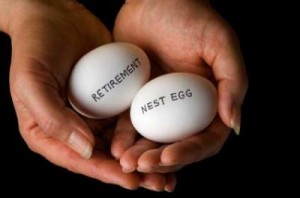 The money you withdraw from your pension fund can be used for anything you want, but you it should be for a very good cause. The main reason for taking the lump-sum is to pay off any remaining debts before retirement, and thus avoiding unnecessary interest charges.
Early pension cannot be released before the age of 55
Government guidelines state that the pension cannot be released earlier than the age of 55. There are companies that will allow you to unlock the money before this age, but this is not encouraged by financial authorities, as huge taxes can be applied, and you are likely to leave yourself with very little upon retirement. If you are over 55, the withdrawal will be free of tax, as it is already essentially yours. It is also recommended that you have at least £30,000 in your pension fund, and many companies will require this.
It is also important to note that not all pension providers will allow early access, and you may therefore need to transfer your fund to another company. This can potentially incur two extra charges; a cancellation fee and also a setup fee with the new provider. Costs vary, so you should always take them into account along with the reduction in your overall fund. In addition, if you are receiving any benefits, then they may be affected by an early release, so you must check beforehand.
There is lots of information available about getting an early pension release, and it's always a good idea to get some expert, independent advice before you make a decision. It can be a complicated process, so advisors can make things much easier for you. You can learn how to get an early pension release at www.independentfinancialadvisor.co.uk, who have a team of specialists to help you with all aspects of pension advice.