Top Finance Tips to Ensure you don't go Under in your First Year of Business
Have you decided to become an entrepreneur and start your own business? You won't regret it. It is one of the most exhilarating and rewarding things you will ever do, if it's done right. The journey of building a company up from the ground is not an easy one, and is full of ups and downs that may, at times, have you questioning the decision to embark on the journey in the first place. But, that is all part and parcel of building a business you can be proud of and that you and your colleagues and business partners respect.
There is so much to learn while embarking on your first year of business, much of which you know nothing about until you have some time under your belt. But in a bid to help you avoid some common mistakes during your first year of business,
we look at five finance tips that will help you along your start-up's first months and ensure you don't go under in your first year.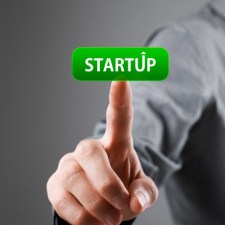 Think Beyond your Business Plan
Planning carefully and diligently before launching your new business is not limited to a business plan, although it does of course play an important role and should not be overlooked. 'While preparing a business plan is generally a valuable exercise, there are other ways to plan carefully,' explained Bruce Bachenheimer, a clinical professor of management and director of the Entrepreneurship Lab at Pace University in New York, in an article written by Nancy Mann Jackson for Entrepreneur. Three other planning methods include: The Apprentice Model, The Hired-Gun Approach, and The Ultra-Lean School of Hard Knocks Tactic. A business plan, of course, is incredibly helpful, although the real value lies in the 'process of researching and thinking about your business in a systematic way,' says Victor Kwegyir, founder and CEO of Vike Invest, a U.K.-based business consultancy, in the same article for Entrepreneur. He adds, 'the act of planning helps you to think things through thoroughly, study and research if you are not sure of the facts and look at your ideas critically'. If you do not commit yourself to doing comprehensive preparation before you launch your business and think you can just figure it all out as you go along, you will end up learning an extremely expensive lesson, it's important to know all the facts before you go ahead in order to save yourself both precious time and money.
What are your Start-Up Costs?
Start-up costs are not limited to buying office furniture and paying your rent. There are a lot of start-up costs many people over look, including having your website built and hosted, buying a company vehicle and petrol, having business cards and brochures printed, any food and drinks you consume when you're out at a meeting with potential clients or business partners, and more – all which add up to a pretty penny or two. While planning your start-up try to factor in as many costs as you possibly can to get a clearer picture of what is most important, what can wait a couple of months, and what you can spend your money on last, it is also worth comparing prices of the good and services you will need with different providers in order to get a better deal, as the money you save finding a better deal on your internet provider can be used towards another important aspect of your business' needs.
Establish your Cash Resources in Advance
In order to capitalize your business and make sure it is secure from the get-go, it is important for you to establish your cash resources in advance in order to be ready not only to get your business going, but to start growing as soon as possible. A cash-forecasting tool plays a critical role while you plan for not only the sources, but the uses of your money on a continuous basis. Most start-ups rely on owners' capital, but if there is a need for a little more cash injection there is the option to look to investors for some help. In order for a start-up to know how much cash they will need, a cash-flow statement is needed. A cash-flow statement estimates your expenses and income, it is important, however, to include appropriate expense levels by researching authentic business costs instead of estimating using your personal experience as a retail consumer. In order to limit your need for cash you can avoid long-term commitments to start with because of the level of uncertainty during your first months or even years of business, for example, don't sign a long-term lease for an office space.
Choose the Right Business Structure
From the very start it's important to choose the appropriate corporate structure for your business because of legal and tax implication, as well as ensuring the success of your future decision – which may include raising capital or even exiting the business. In order to determine what structure is best for your business, here are some outlines you should consider from Steve Henley, senior managing director and national tax practice leader at Dbiz MHM:
• Liability limitations: For C Corps, S Corps and LLCs, the owners' personal liability is generally limited to the amounts invested and loaned. There is unlimited liability for general partners.
• Startup losses: If your company is an S Corp or an LLC, also known as "pass-through" structures (because tax liabilities and benefits "pass through" to the owners' personal tax return), you can usually write off startup costs as losses on your personal tax return. In a C Corp, startup costs producing tax losses can only be utilized at the business level and offer no future benefit if the new company has future tax profits.
• Double taxation: "Generally, double taxation of earnings is avoided for pass-through entities, but not for C Corporations," Henley says.
• Capital-raising plans: If you plan to take your business public or fundraise through private equity, these plans may require that the company not be a pass-through structure.
Make use of Free Information on the Internet
In order to find out the relative information you need to get your business going, turn to the internet. I am not saying that you can find all the correct information you will need on the web, but it is a good place to start. There will be times where you will need to talk to a specialist in a necessary field and your customers in order to get feedback and specialist advice, but there is an abundance of information on the internet that you, as a new business owner, can take advantage of. So whether you're looking for advice, some tips or trying to find the right office space for you start-up, it's important to spend time doing the adequate research.